About Hyde Concrete:
Hyde Concrete is a Maryland-based concrete contractor specializing in decorative concrete solutions. We have successfully served the Mid-Atlantic region since 2005 in all manners of architectural concrete finishes. Our services range from exterior stamped concrete to interior stained and polished concrete. We work with both old and new concrete in commercial, industrial and residential spaces. Our pre-cast division, Hyde Products, also fabricates and installs pre-cast concrete counter tops as well as large cast-in-place counter tops and a variety of custom pieces.
From project inception to owner turnover, we work with architects, engineers, designers, owners, and general contractors to raise the bar for decorative concrete solutions. Since 2010, we have received over twenty national awards in multiple categories for our architectural concrete work.
We are members of several professional organizations, have received numerous certifications and are continuously pushing the envelope of what is possible with decorative concrete. Get to know us and see why we are leaders in our industry.
A Small Sampling Of Our Work: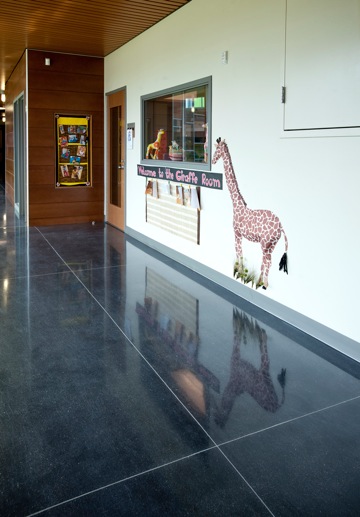 Services We Provide:
Stamping
Staining
Stencils
Overlays / Restorations
Counter Tops / Furniture
Maintenance / Repair
Polished Concrete
Exposed Aggregate
Colored Concrete
Vertical Stamping
Poilished Overlays
Areas Served:
Maryland, Northern VA, Washington DC, Delaware