Real Help Decorative Concrete
About Real Help Decorative Concrete:
Real Help Custom Concrete is local, licensed, and insured. We specialize in all flatwork concrete ranging from pattern stamped to acid stained concrete. During a job, the owner is on site to ensure the best in craftsmanship quality and customer care. With over 40 years experience and ever-changing designs, you are guaranteed top quality craftsmanship with unique and personalized concrete work. Real Help is leading the industry in custom aesthetics, affordability, and customer service.
Real Help services both residential and commercial properties for all their concrete needs. With every job, quality is our top priority. Our organization offers a network of experience and professionalism. Real Help Custom Concrete delivers projects on time and cares about the finishing touches. We give the best advice on our products, and every project is a work of art. From the simplest broom finished driveway, to the intricate stamped hand carved natural finish. If we haven't achieved your dreams, we are not satisfied. The customer's experience is the most important aspect of every project. From design to approval of color and texture selections and finally sealing and project clean-up. We will leave the project site exactly the way it was before with one exception; your newly transformed work of art. Be it your patio, driveway, sidewalk, or walkway, give us a call today and be the envy of your neighborhood tomorrow.
Areas Served:
We serve Buffalo and Western New York.
Services We Provide:
Stamping
Maintenance / Repair
Standard Broom Finish
Exposed Aggregate
Sealing
A Small Sampling Of Our Work: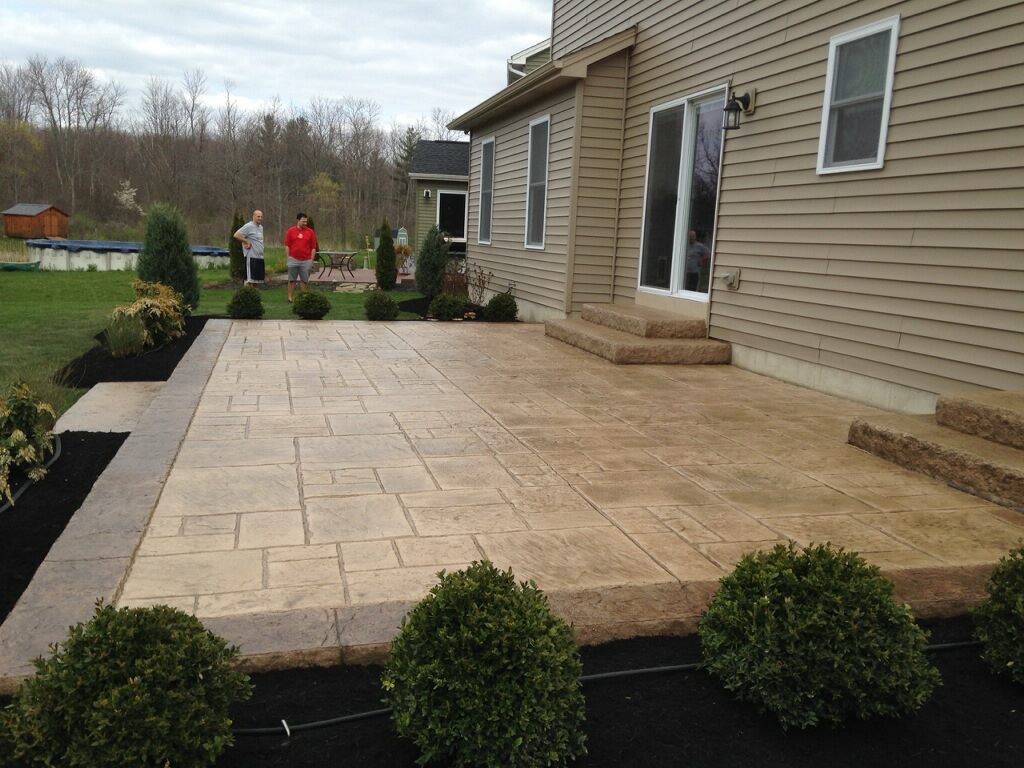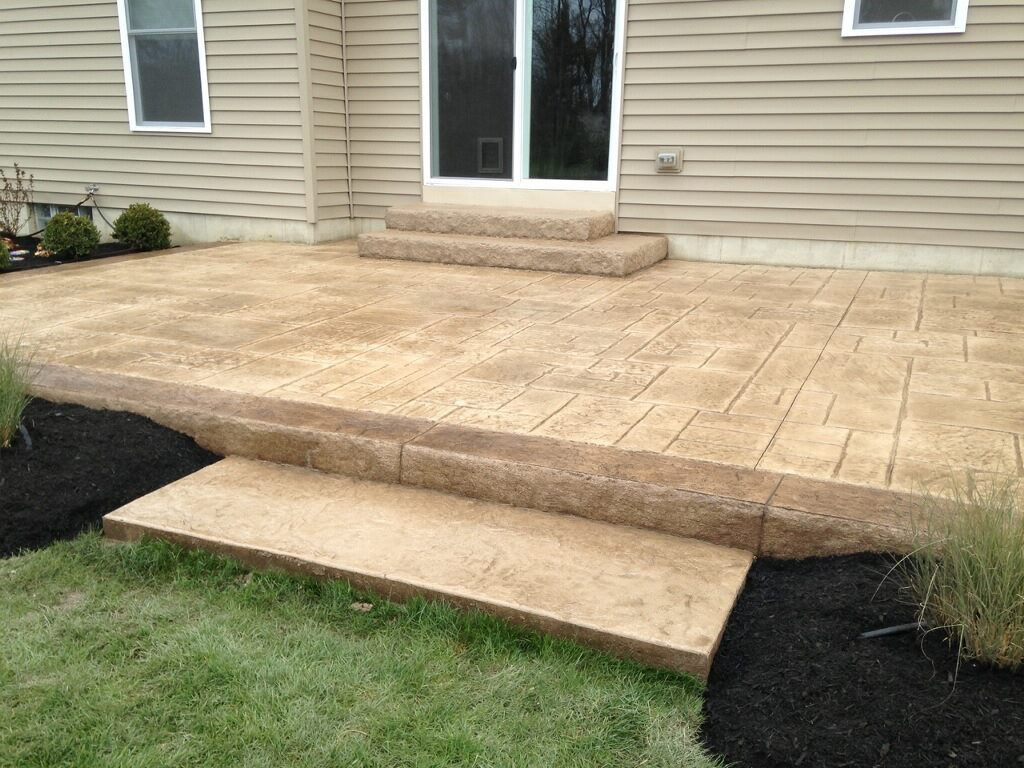 Date Added to the site: 9-27-2016